Introduction and future
E-Commerce in TYPO3 with EXT:commerce
Sebastian Fischer / @garbast
About MFC
Platinum member of the TYPO3 association
Organizator and Sponsor of TYPO3Camp Essen
Sends member to the BCC
Has open positions, look at www.marketing-factory.de

Fully integrated shop... ?
Yes we only play with TYPO3.
The focus is only on the TYPO3 needs.
The shop can't be used with other systems.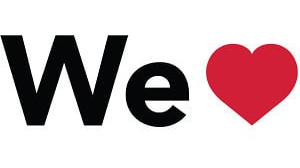 ... for developers
based on the core API
use of same database link
extendability with EXT:extender
hooks everywhere
XCLASSing if really really needed (yuck)


$GLOBALS['TYPO3_CONF_VARS']['SYS']['Objects'][
  \TYPO3\CMS\Backend\Controller\NewRecordController::class
] = [
  'className' => \CommerceTeam\Commerce\Xclass\NewRecordController::class,
];
      
... for administrators
only requirement is a running TYPO3
no extra server/software needed

no extra database
no extra system requirements

no need of maintaining other systems

no security concerns other then TYPO3
... for integrators
business as usual for extension configuration
full controll with TypoScript
no external urls to configure
no api key or login hassel
access control on backend groups
... for editors
working comparable with pages
only sees what is needed
control of visibility like content
linkable from browsable fields
... for enduser
seamless integration in the website
existing accounts can be used for checkout
no context break while navigating between shop and content pages
What is it good for?
productcataloge and website in one system
website and shop in one system
multiple thousands of products and articles
optimal for content marketing
Possible integrations
material and/or immaterial goods
catalogues of various kinds
sales of subscriptions
booking system if extended with seat configurator
configurable products with multiple attributes
Features of commerce
| | |
| --- | --- |
| editing directly in the backend | |
Features of commerce
editing directly in the backend
modules usable like core lists
Features of commerce
editing directly in the backend
modules usable like core lists
category tree for better finding
Features of commerce
editing directly in the backend
modules usable like core lists
category tree for better finding
products and articles with attributes
Features of commerce
editing directly in the backend
modules usable like core lists
category tree for better finding
products and articles with attributes
wizard for article creation
Features of commerce
localization and currencies


# currency used from moneylib
plugin.tx_commerce_pi1.currency = {$plugin.tx_commerce_lib.currency}
      
Features of commerce
localization and currencies
all records are translatable
Features of commerce
localization and currencies
all records are translatable
scaled prices
Features of commerce
localization and currencies
all records are translatable
scaled prices
api for payment provider


$GLOBALS['TYPO3_CONF_VARS']['EXTCONF']['commerce']['SYSPRODUCTS']['PAYMENT'][
  'types'
]['wcp_creditcard'] = array(
  'class' => 'Tx_Checkoutpage_Payment_Creditcard',
  'title' => 'Wirecard Checkout Page Creditcard', 'type' => 2,
  'provider' => array(
    'wcp_creditcard' => array(
      'class' => 'Tx_Checkoutpage_Provider_Creditcard',
      'configuration' => array(
        'orderPid' => array(
          'paymentCaptured' => 991,
        ),
      ),
    )
  )
);
      
Features of commerce
| | |
| --- | --- |
| rights management on categories | |
Features of commerce
rights management on categories
assign category section
Features of commerce
rights management on categories
assign category section
full integration in link handling
Features of commerce
rights management on categories
assign category section
full integration in link handling
frontend access

all records have fe_groups support
prices per target group
special products for retailer
Project enviroment
started by Marketing Factory, enet Consulting and @work
since 2014 further development by Marketing Factory
i need to work with it daily
Number crunching
since 2007
downloads 14,567
35.501 lines of code
103 open issues
Activity per year
| Year | lines added | lines removed | files modified |
| --- | --- | --- | --- |
| 2007 | 53358 | 0 | 455 |
| 2008 | 46163 | 25976 | 250 |
| 2009 | 6920 | 9926 | 145 |
| 2010 | 3765 | 3518 | 64 |
| 2011 | 7069 | 13843 | 164 |
| 2012 | 2453 | 2264 | 41 |
| 2013 | 100 | 80 | 16 |
| 2014 | 63157 | 56220 | 837 |
| 2015 | 70773 | 63644 | 615 |
| 2016 | 109 | 15 | 11 |
| 2017 | 39907 | 37042 | 417 |
Current version / Upcoming version
What could be done
FAL integration
EXT:fluid templates
statistics with google analytics
deliver with various payment provider
fix order handling

reenable email sending on status change

improvement of workspaces integration
installation tutorial
EAP goodie
Support based on contribution
| Support-Paket | Backing | EAP Exclusiv access | Integration-Support |
| --- | --- | --- | --- |
| Bronze | 5 project days | 6 month | ½ day |
| Silver | 10 project days | 6 month | 1 day |
| Gold | 15 project days | 6 month | 3 days |
How to contribute
testing / debugging
reporting issues
fixing issues
translating labels
speak about commerce
monetary support
Thank you
for your time and patience
have a great event